---
Please note that the D10 Membership Meeting at will be held on
December 4th at 7pm via Zoom only. Please check your email for the meeting link.

---
District 10 Futures Program Coaching Positions
We have the return of the 13U Futures program in 2024!  It begins March 26th and ends the weekend of May 17-19.  We will have returning coaches for our Girls program; thank you to those coaches.  However, we will need an assistant coach added for the 13U boys program.  Our head coach will be returning.  This is a position that is paid through MN Hockey.
We have also have a new program for 2024, a 15U boys and girls program.   It also has 13 hours of ice training programs and includes two jamboree weekends (3v3 & 5v5).  It starts the week of April 8th and runs through May 24-26 (last jamboree).  These are paid positions through MN Hockey.  We also will have a paid general manager (GM) position for these groups.
If you have any interest or questions contract Donn Berkeland at trcdb2@gmail.com or via phone at 612-750-2896.
---
D10 Open Position – Coach in Chief
Coach in Chief – Job Description
Questions?
Contact either D10 Director Colleen Donovan or USAH/MN Hockey Coach in Chief Mike Orn
---
District 10 Membership Meeting
Monday, November 6, 2023, 7:00 PM
Hidden Haven
---
2023 11th Annual
District 10 Golf Tournament Champions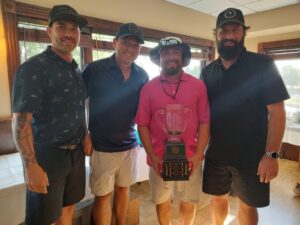 Chase Miller, Ryan McDowell, Sean Fish, and Tim Manthey
____________________________________________________________________________________________
D10 Code of Conduct – ZERO-TOLERANCE POLICY – District Tournament
District 10 adheres to and enforces a zero-tolerance policy. The policy requires all players, coaches, officials, District 10 Board Members, Association Board Members, Parents and Spectators, to maintain a sportsmanlike and educational atmosphere before, during and after all District 10 scrimmages, games and tournaments.
This includes, and is not limited to, abusive behavior, harassment, bullying, obscene language or gestures, verbal abuse, threats of physical abuse and/or actual physical abuse.
If a spectator(s) conduct becomes so abusive that, in referee(s) opinion, it is distracting from the game or inciting players, the referee(s) will stop the game, with the clock continuing to run, until the spectator is removed from the arena, before the game play will resume.   No added time will be added to the clock for the allotted game time for the time lost for removing a spectator(s) from the arena.
___________________________________________________________________________________________
In Loving Memory of Jason "Waldo" Waldowski
February 20, 1973 – June 15, 2021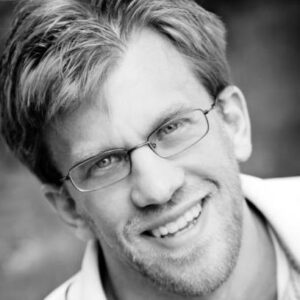 We Love You Waldo!
---
District 10 Hockey reserves the right to make any approved changes to the District 10 Handbook, Polices, Procedures, or Fine Schedule with notice given to the membership via the District 10 website