District 10 News
Congratulations to the following D-10 Boys that have been selected
to participate in the USA Hockey Boys Select 15 National Player Development Camp:
Isaac Johnson and Connor Mayer
Alternates: Steve Hentges, Collin Hans and Bryce Crowley
This one week camp will be held at Northtown Center in Amherst, NY on July 14-20.
Level 4 Coaching Clinic / September 13-14, 2014
Minneapolis Airport Marriott in Bloomington
Congratulations to the following Boys that will be participating
in the HP Fall Festival September 26-28, 2014:
Joseph Foss, Jeff Rylance, Taiyo Larson, Will Ellingson, Samuel Seyour
Peter Harrington, Brooks Butalla, Mitchell Becker, William Francis,
Tucker Budreau, Joseph Daninger, Benjamin Fritsinger, Brennan Boynton,
Jonah Bergstrom, Gunner Bourassa, Michael Crosbie, William Hillman
Justin Grudem, Jackson Perbix, Austin Kanner, Brady Swanstrom, Jack Karges,
Nathan Amoe, Nick Hauck, Cole Tveit, Tyler Hill, Mick Rynerson,
Nicholas Revering, Brandon McNamara, Preston Larson & Casey Orn
An email will be sent shortly with further information.
Congratulati0ns to the following Girls that will be
participating in the  2014 HP Development Camp:
Teagan Johnson, Megan Jung, Samantha Miller, Zoe Stegora Peterson, Montery Bertolas,
Madison Bizal, Emma Dalton, Lauren Driste, Katherine Duerre, Sydney Green,
Anna Guimont, Rachel Lentner, Hannah Lynse, Joslynn Olson, Kathryn Schelkoph,
Megan Smith, Paige Anderson, Jaiden Blomker, Madelyn Hamann, Grace Hill,
Elenor Humphrey, Samantha Jockish, Abbrielle Jones, Kelsey King, Annabelle Koethe,
Madison Lundeen, Megan Mckenzie, Chloe Nelson, Victoria Neumann, Ramsey Parent,
Madison Peterson, Samantha Scherling, Ashley Schintz and Lauren White
Please send an email to d10hpgirlsteam@yahoo.com for further information.
District 10 Annual Board of Directors Banquet
Thank you to all past and present D10 Board of Directors who were able to join us
as we bid farewell to Tim Timm: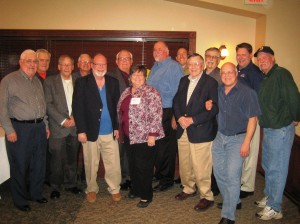 Dave Williams, Bob Ray, Dick Hanson, Brad Erickson, Lee Valentine
Bill Mord, Jan Cameron, Tom Evans, Dave Weisjahn, Don Olson,
Doug Messerli, Eric Olson, Tim Timm and Lee Hollom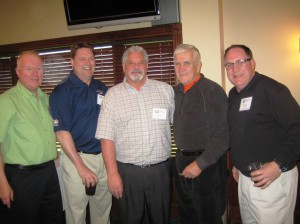 Mark Lodge, Eric Olson, Phil Pascuzzi, Bob Ray and Rick Wesp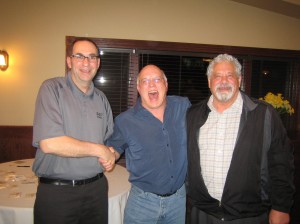 Tom Nergard, Tim Timm and Phil Pascuzzi