District 10 News
2017 District 10 Tournament Apparel
is still Available!!
The online web store will be open for an extended period from Sunday 2/25 – Wed 2/28 at Midnight.  All of the products will be available (except Love Hockey hats).  There will be 2 options for delivery; A) ship to you ($6 fee)  or B) pickup at the store beginning on Friday 3/2.  The address is Tornado Alley Sportswear, 13949 St Francis Blvd NW, Ramsey MN.  We are open 11-7 M-F and 11-6 on Sat.
Online Web Store:  www.tornadoalleysportswear.com – click "2017 District 10" tab.
High Performance Tryouts for Boys & Girls can be found
under the respective program on the left side menu.
District 10's tryouts are open to ALL players, regardless of level, who
have a 2003 birth year (HP 14's) or 2002 birth year (HP 15's).
If you have questions regarding the Girls HP Program, please
contact Jason Waldowski, 763-323-0639, d10jwaldo@gmail.com.
If you have questions regarding the Boys HP Program, please
contact Rhonda Madsen, 612-747-7414, d10secretary@gmail.com.
We are always looking for dedicated, quality people to serve on the
District 10 Board of Directors.  If you are interested, please complete
the application below and email to d10secretary@gmail.com.
Congratulations to the D10 Boys Tier 1 15 Team who are
National Championship Tournament Bound!
Scottsdale, Arizona / April 6-10, 2017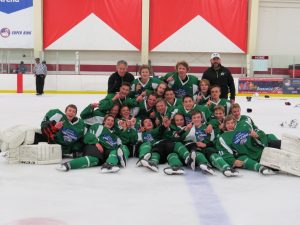 If there is a business or individual that would like to donate or advertise
to help raise funds for the team, please click on the link below.