District 10 News
Roster Sign-off
Saturday, December 3, 2016 / Fogerty Arena
Jr. Gold A, B, 16 / All House Leagues / Mites / Girls 8U
D10 Membership Meeting
Monday, December 5, 2016 / 7 PM / Hidden Haven
High Performance Tryouts for Boys & Girls can be found
under the respective program on the left side menu.
District 10's tryouts are open to ALL players, regardless of level, who
have a 2003 birth year (HP 14's) or 2002 birth year (HP 15's).
We are always looking for dedicated, quality people to serve on the
District 10 Board of Directors.  If you are interested, please complete
the application below and email to d10secretary@gmail.com.
Congratulations to the D10 Boys Tier 1 15 Team who are
National Championship Tournament Bound!
Scottsdale, Arizona / April 6-10, 2017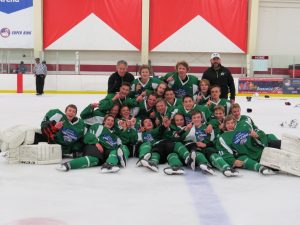 If there is a business or individual that would like to donate or advertise
to help raise funds for the team, please click on the link below.
CEP Classes
Level 1: December 11th – Super Rink
Level 2: December 11th – Super Rink
Level 3: December 11th – Super Rink
Level 4: December 7th – Super Rink